SARVA
April 3, 2013
International Day Against Victim-Blaming
Today, April 3rd, is the second annual International Day Against Victim-Blaming. This day exists as a way of fighting rape culture, supporting survivors of violence, and taking a stand against victim-blaming. Here's a few ways you can show your support today:
1. Change your profile picture! This simple action can be a great way to lead by example, showing any people you know who have victim-blamed that their actions are not okay. Doing this can also show the survivors in your life that you are a safe person to talk to if they ever need support.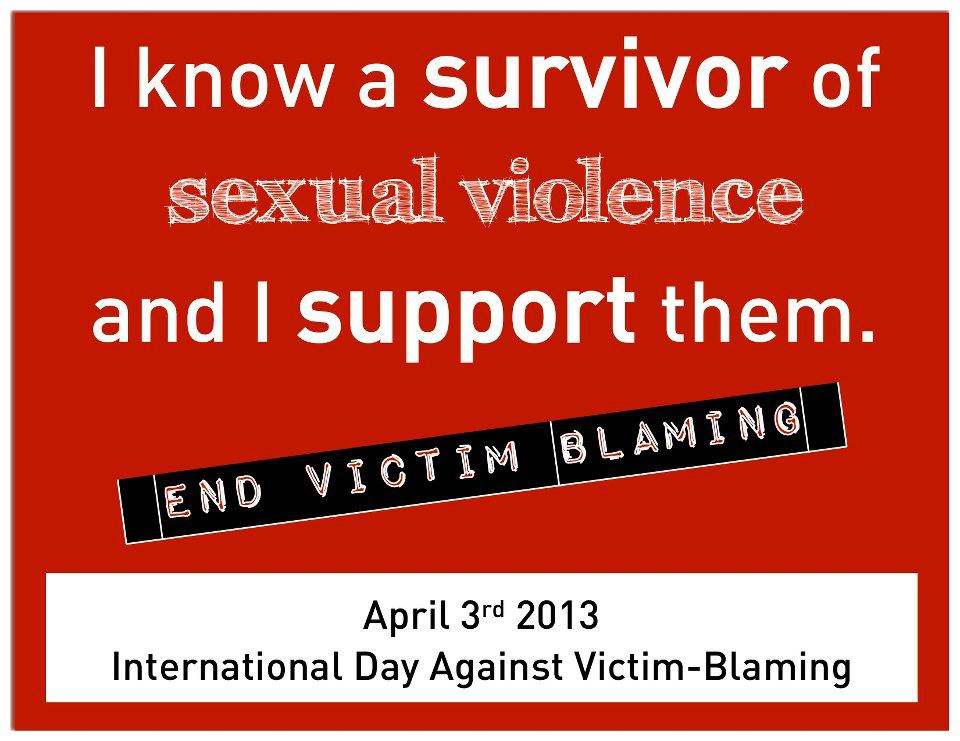 2. Tweet about the day with the tags #Apr3, #IDAVB, and #EndVictimBlaming. Let the world know why you are against victim-blaming!
3. Check out the events we have planned for SARVA Month and invite your friends! Help us raise awareness about sexual assault and relationship violence, promote consent and healthy relationships, and fight against rape culture at the University of Washington.
4. Remember that every day should be a day against victim-blaming. No matter what day it is, make sure you believe survivors when they come forward and tell anyone who victim-blames that their statements are not welcome.
–Robin Sacks
Director