Robin Sacks, Director                                                                                          Robin is a sophomore studying Political Science. She found out about SARVA through her position as one of the directors of SlutWalk Seattle, a protest against victim-blaming and slut-shaming. This is her second year with SARVA and she's excited to get more people involved in the fight against power-based violence. Fun fact: Robin thinks that hairless cats are the cutest things in the world.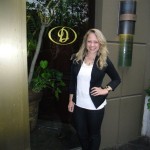 Katie Peterson, Assistant Director                                         Katie is a junior double majoring in English and Law, Societies and Justice. She is excited to be apart of SARVA and ASUW especially with all of the collaboration coming up this year, and hopes to make SARVA more accessible and visible within the UW community. She is an avid reader, loves to explore (she's on her way to seeing every park in Seattle), watches black and white movies, and has just discovered tennis as her new favorite activity!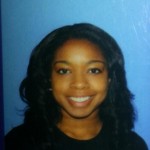 Kanisha Baker, Program Coordinator                       Kanisha is a sophomore majoring in business with a focus of both accounting and marketing. She has always been interested in being apart of the fight to stop sexual and relationship violence against both men and women. She is very excited to be the program coordinator for 2012 and hopes to connect SARVA with many groups on campus. Kanisha loves traveling and has been all across the United States, Canada, Australia, Mexico, and made a quick stop in New Zealand. Kanisha hates birds and her favorite basketball team is the Chicago Bulls.
Adviser: Melissa Tumas, SARIS Specialist                                              
 Melissa has been the UW Sexual Assault and Relationship Violence Specialist and adviser to CORE/SARVA since 2008. We asked her what her favorite movie was, and we ended up with an extensive list, including Virgin Suicides, Lost in Translation, Dangerous Minds, Star Wars, Eternal Sunshine of the Spotless Mind, Wes Anderson movies, Quentin Tarantino movies, Science of Sleep, and Women on the Verge of a Nervous Breakdown. SARVA knows for a fact that Melissa is the best adviser in all of ASUW.